Skipper is 1 year old today! I can't believe how quickly that year has gone. Skipper is very lucky to be here at all. He was one of a litter of eleven who were born in rescue kennels after his pregnant mum was thrown out onto the streets. Unfortunately it was a very sickly litter and alot of his brothers and sisters didn't make it.
This is Skipper when he was approximately 4 months old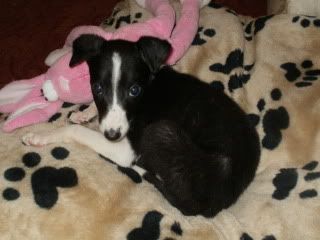 And this is him now!
HAPPY BIRTHDAY SKIP!